Shop By Item
Wiley Print Jumper | Black
It's warm, it's cozy, it's our favourite.
Monochrome Black and Natural. All Over Print.
All items are made to order and take between 7-14 days to arrive. Please get in touch if your order is urgent.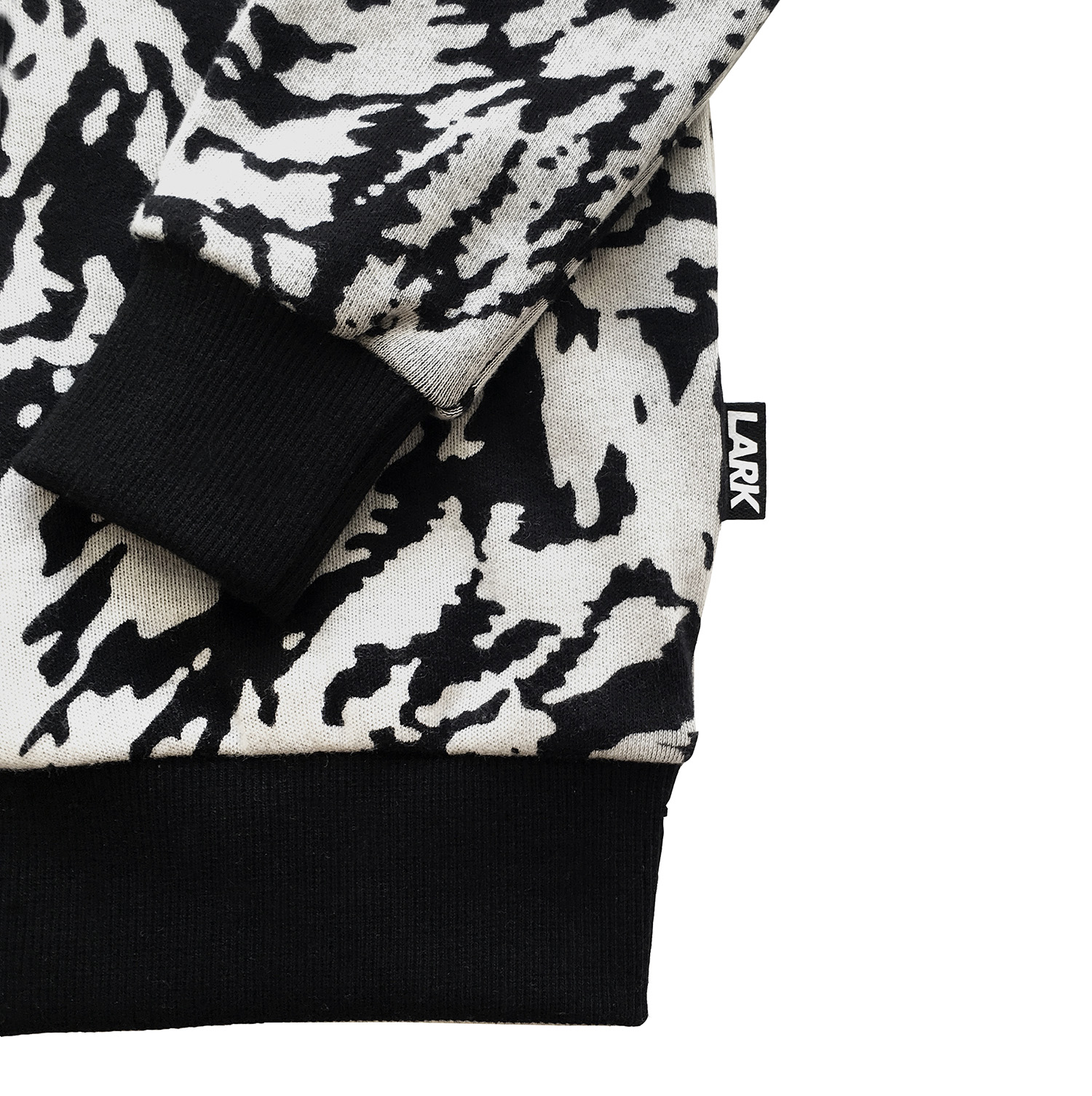 Additional Info
Super long cuffs - Designed to be turned up or down and still look great.
Long-line fit - No chilly midriffs and room to grow.

Organic Cotton - Extra snuggly Double Jersey.

Durable Print - Our Prints are made to last, not fade away.
Our Wiley print is somewhere between an animal print and camouflage.. like dappled sunlight through leaves. We hope we've created a print that both boys and girls will love to wear. Camoanimal. Get Wiley, Wild Thing.
The placement of the pattern will be different on each garment because of the scale of the repeat print design. This makes them all slightly different, which we think makes them even more excellent.It's warm, it's cozy, it's our favourite.